We are led by an experienced Executive Team.
Our CEO is highly-regarded South Australian businessman Andrew Kay.
Andrew Kay
Chief Executive Officer
Andrew Kay brings to Business SA his experience on both sides of the board room table.
His insights include strategy, vision, finance, risk and governance, marketing, sales, and OHS. He is also experienced at the Director level with appointments with the Botanic Gardens and State Herbarium, Centennial Park Authority, Winemakers' Federation of Australia, and the Grape and Wine Research Development Corporation.
Andrew has worked across various sectors, including finance, dairy, fast-moving consumer goods and most recently in the wine sector. As someone who has worked extensively overseas, he has always been impressed with South Australia's ability to punch above its weight.
Coming to Business SA after many years with Wirra Wirra, Andrew looks forward to giving something back to other businesses to help them achieve their goals and aspirations, whether small or on a grand scale.
Elisa Pecorelli
General Manager, Programs and Consulting
Elisa Pecorelli has over 20 years' experience in creating, implementing, and operationalising advisory and regulatory functions within the customer service industry.
Elisa's portfolio is responsible for ensuring Business SA facilitates business growth and improves outcomes for South Australian businesses through a cohesive range of services and programs.
Elisa is a passionate leader focused on continuous improvement, specialising in managing and leading operational staff in complex environments with a style that exhibits strong coaching skills and enables employees to understand and embrace organisational cultural values while developing their personal and professional attributes.
Megan Kloeden
General Manager, People & Culture
Megan has spent 20 years strategically building her people and culture profile. Megan worked as a HR professional in a manufacturing environment during its peak in the early 2000's and has since transitioned into a more white-collar People and Culture decision-maker. Megan was a key overseer of the Senior Leadership Team restructure during the CEO's changeover, flattening and recognising internal talent with promotions and recruiting multiple key roles.
Megan's skills have seen her lead implementations of key solutions across multiple initiatives, increasing productivity and streamlining processes ultimately reducing the cost of running payroll and freeing up resources for further company development.
Kendall Crowe
General Manager, Policy, Advocacy and International Services
Kendall is Business SA's General Manager, Policy, Advocacy and International Services. With the rare experience of having worked for cabinet ministers on both sides of politics coupled with several years at executive level in the public sector – Commonwealth and State - Kendall has an extensive network and an excellent understanding of the political arena and its inherent sensitivities.
She is experienced in strategy and policy development in multiple sectors including immigration, federal financial relations, workers compensation, child protection and education, and is skilled in influencing agendas through advocacy and negotiation.
Clayton Wehner
General Manager, Marketing and Communications
Clayton has spent the last 20 years of his career working in digital transformation and marketing roles for a host of different organisations, including Defence Force Recruiting, the City of Adelaide, Rundle Mall, Public Libraries of SA, People's Choice Credit Union and the Adelaide Economic Development Agency.

Clayton's areas of expertise are marketing and communications; leadership and management; digital strategy development and implementation; digital transformation; website development; digital marketing; digital analytics; eCommerce; Customer Experience/User Experience (CX/UX); search engine optimisation (SEO) and marketing (SEM); and project management.

Clayton has a Masters in Management, a BA(Hons) and an MBA; he is a graduate of the AICD Company Directors Course; a PRINCE2 practitioner; and a distinguished graduate of the Australian Defence Force Academy and Royal Military College, Duntroon.
Early in his career, Clayton served for 12 years in the Australian Army as a commissioned officer in the Australian Intelligence Corps. He served in East Timor with the United Nations as a linguist and military assistant to the UN commander on the Indonesia-East Timor border. After military service, Clayton worked with the Department of Foreign Affairs and Trade.

Clayton has founded, operated and sold three internet businesses during the course of his career, including popular Australian online bookstore, Boomerang Books. He also consults and delivers training about digital strategy, digital transformation and digital marketing.
Marianna Panopoulos
General Manager, Strategy and Finance
Marianna comes to Business SA with significant experience across not-for-profit membership organisations and government, including a nine-year stint as CFO and Company Secretary at the Australian Human Resources Institute. After returning to Adelaide from interstate, Marianna completed a contract role as CFO at The Adelaide Film Festival, who retained her on their Board and as Chair of their Audit Committee. She also previously held a Board role with Circus Oz. Marianna holds a Bachelor of Commerce, an MBA, is a CPA and has graduated from the Australian Institute of Company Directors programme. Marianna is responsible for Business SA's finance, governance, and information technology functions.
Greg Stirling
General Manager, Customer Engagement
Greg is a proud and passionate South Australian who has a wealth of experience in strategy, marketing, sales, communications, destination development, and brand building across local and international markets. He has also worked on a multiple of sectors including FMCG, Food and Beverage, Entertainment, Technology and Tourism.
Previously a Chair of the Board of Ultimate Winery Experiences of Australia he also sits on the board of Centennial Park. A graduate of the Australian Institute of Company Directors (GAICD) he also holds a B.Bus (mktg) from the Uni of SA and is fellow of the Governors Leadership Foundation.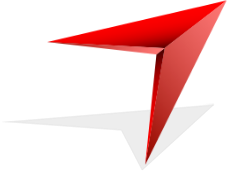 Contact the Business SA Executive Team
Submit the enquiry form below to send a message to the Business SA Executive Team.