Nominations close 14 June
Nominate now for the Business Award categories
Eligibility criteria for all award categories
Your business must have an active ABN.
Your business must be headquartered in South Australia.
Businesses that operate as part of a larger national organisation are eligible if they operate locally as a separate business entity or subsidiary.
Your business must maintain appropriate business ethics and standards and abide by all applicable laws.
Your business must have at least three years of trading history (except for businesses nominating for the Emerging Business category).
Eligibility is at the sole discretion of the judging panel.
Judging criteria for all award categories
Judges will assess all nominations against the following four criteria:
Evidence of sustainable competitive advantage in your industry
Business growth, expansion or diversification in the 12-month period May 2022 — May 2023
Leadership and innovation in your industry
Commitment to diversity, inclusion, sustainability and social impact
Important dates:
Award nominations close — 11pm ACST, Wednesday 14 June 2023

Gala Award Dinner — Friday 22 September 2023 (Adelaide Convention Centre — tickets available soon)
If you have any questions about the Awards, you can contact us here…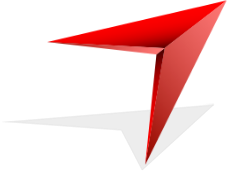 Complete the form below to nominate for the Business Awards.
One submission per business. This form can be used to nominate for multiple awards at the one time and only one submission per business is permitted.
Review the input fields before you begin. Review the requirements of the nomination form before you commence your submission — it is not possible to save the form and return to it at a later time. It must be completed and submitted in a single session.
It's not difficult to nominate. We've kept the input fields to a minimum so that it's not too onerous to nominate your business. You will need to spend some time on your narrative (a maximum of 1000 words), which we will use to judge the awards.