Join more than 3,900 like-minded SA businesses.
Become a member today and enjoy the great benefits of a Business SA membership.
Select a package that's right for you and experience the benefits of connection, knowledge and opportunity.
Basics Package
$420
Annual fee

For sole traders and very small businesses
Financial Member of the Chamber of Commerce and Industry
Benefit from advocacy undertaken by Business SA (and the national Australian Chamber of Commerce and Industry, which Business SA belongs to) in pursuit of economic prosperity for SA
Access to monthly Chamber event
Access to webinars
Access to online content
Weekly business content via email
A listing in The South Australian Business Directory

Access to discounted Business SA services, including consulting and training
Ability to use the Business SA logo in marketing materials and at your premises
Startup Package
$528
Annual fee

For small businesses with employees
Basics Package benefits PLUS:
Unlimited access to the Business Advice Hotline (business hours)

Salary packaging guide

1 x modern award subscription
Trade and leasing consults
$100 training voucher
SME Package
$876
Annual fee

For small-to-medium enterprises
Startup Package benefits PLUS:
All networking and events (except Corporate-only events)

Access to the Business Accelerator workshop program
2 x modern award subscriptions
$100 training voucher ($200 in total)
Media training
An IR, Workplace Relations or WHS consult

Access to Business SA meeting rooms (for regional members only)

Corporate Package
$4,200
Annual fee

For big businesses and corporate entities
SME Package benefits PLUS:
Ability to shape and influence Business SA's advocacy
Invitations to participate in advocacy reference groups

20 x modern award subscriptions
$100 training voucher ($300 in total)

Professionally-produced promotional video
Exclusive Corporate-only networking and events
Digital advertising package to promote your business through Business SA channels
1839 Membership
By Invitation Only
1839 is the premium, invitation-only membership of South Australia's Chamber of Commerce and Industry, providing opportunities to access, influence and connect at the highest levels.
1839 is for Chief Executive Officers, company directors, investors, entrepreneurs, influential individuals, philanthropists, changemakers, thought leaders and risk takers.
ThirtyNiners
By Invitation Only
A select community of forward-thinking business leaders, aged 40 years and under, who will shape the future of South Australia.
You have access to thought leaders, key politicians, business leaders, industry experts and your peers and a unique opportunity to create positive change.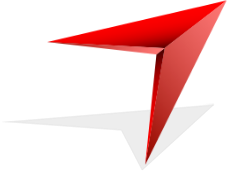 Contact our Membership Team
Submit the form and one of our staff will get in contact with you.