Net Zero Program Enrolment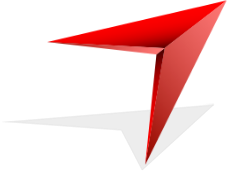 Learn how to run a sustainable business, save money and capitalise on the opportunities of a net zero economy.

Enrol now to participate in the SA Government-subsidised Accelerating Net Zero for Business program via the form below.
The program will run in four cohorts during the period June – November 2023 and will consist of:
9 e‑learning content modules
3 facilitated seminars
1:1 coaching
The program is open to both metropolitan and regional participants. It is recommended that metropolitan participants choose cohorts 1 or 2, and regional participants choose cohorts 3 or 4. Please note, cohort 1 and 3 are now FULLY BOOKED.
Please note that your business must have less than 200 full-time staff to be eligible.
The program value is $1,800 (ex GST), with the SA Government subsidising $1,500 of that fee. Participants are required to pay a $300 fee (ex GST) upon enrolment.
Cohorts
Cohort #1 – 6 June — 8 August (FULLY BOOKED)
The seminars for this cohort will be conducted in-person at Unley
Kick off seminar: Tuesday 6 June 7.30am- 9.30am
Mid session seminar: Tuesday 11 July 12.30pm- 2.30pm

Final seminar/​drinks: Tuesday 8 August 5.30pm- 7.30pm

Cohort #2 — 11 July — 5 September
The seminars for this cohort will be conducted in-person at Unley

Kick off seminar: Tuesday 11 July 7.30am- 9.30am
Mid session seminar: Tuesday 8 August 12.30pm- 2.30pm

Final seminar/​drinks: Tuesday 5 September 5.30pm- 7.30pm

Cohort #3 – 8 August — 10 October (FULLY BOOKED)
The seminars for this cohort will be conducted remotely (online)

Kick off seminar: Tuesday 8 August 7.30am- 9.30am
Mid session seminar: Tuesday 5 September 12.30pm- 2.30pm

Final seminar: Tuesday 10 October 5.30pm- 7.30pm

Cohort #4 – 5 September — 14 November
The seminars for this cohort will be conducted remotely (online)

Kick off seminar: Tuesday 5 September 7.30am- 9.30am
Mid session seminar: Tuesday 10 October 12.30pm- 2.30pm

Final seminar: Tuesday 14 November 5.30pm- 7.30pm

Program eLearning Content Modules
Unit #1: Foundation of net zero emissions
Unit #2: Building your GHG emissions profile
Unit #3: Identifying emissions reduction opportunities
Unit #4: Evaluation emissions reduction opportunities
Unit #5: Setting your net zero targets
Unit #6: Modelling and choosing your net zero emissions pathways
Unit #7: Engaging and communicating with your stakeholders
Unit #8: Converting your pathway into a tangible action plan
Unit #9: Implementing your net zero annual action plan
Our delivery partner: