Business Accelerator Program (BAP)
A series of informative growth workshops for business operators.
The BAP program consists of 7 workshops designed to help you grow your business.
The Business Accelerator Program — or the ​'BAP' as it's often called — is a series of 7 informative growth workshops for business owners and operators.
The Program is available exclusively for Business SA's SME Members and Corporate Members. To access the BAP, please join Business SA as a member.

The Business Accelerator Program is for business operators who want to spend time working ​'on' their business, as opposed to working ​'in' their business. The Program is geared to established businesses that are looking to accelerate growth by scaling up.
The Program is delivered on a rolling basis and consists of the following workshops:
Workshop 1: Growth for a purpose: How to start planning now for succession or sale
Workshop 2: Market-led growth: Accelerating growth by embracing uncertainty
Workshop 3: Accelerating sales growth: Objectives, strategies and tactics
Workshop 4: Growth from marketing: How to build your brand, communications and digital engagement
Workshop 5: Growth from government: How to win government tenders and access grants
Workshop 6: People-led growth: How to lead, recruit, build culture and capability
Workshop 7:​

'

Systemising' growth: How to build ICT, operations, logistics, supply-chain and inventory systems
Need more information about the BAP? Please complete an online enquiry and we'll get back in touch with you.
Upcoming Business Accelerator Program workshops
Business growth and succession service areas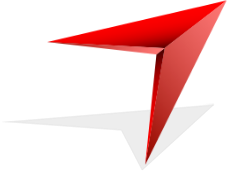 Contact our Membership Team for BAP support
Submit the enquiry form and one of our staff will get in touch with you.