Australian Government Entrepreneurs' Programme
Get help to improve and grow your business.
Join the Australian Government Entrepreneurs' Programme — delivered in South Australia by Business SA.
The Australian Government Entrepreneurs' Programme helps transform Australian businesses.
The programme's unique services give eligible businesses access to expert advice that money can't buy, and financial support through grants and incentives.
The Entrepreneurs' Programme is funded by the Department of Industry, Science and Resources through its AusIndustry service provider. Business SA is one of seven national Delivery Partners working with the Australian Government to deliver the Entrepreneurs' Programme around Australia.
When you join the programme, you will receive practical advice and mentorship from a dedicated team of expert facilitators, who will work together with you to help achieve your business' vision. Our facilitators can help guide you to be more competitive and productive, attract investors and commercialise your products, and work with the research sector to develop innovative solutions. Our facilitators are here to get to know your business on a personal level and will provide you with targeted support to transform your business.

If you are ready to transform your business, the Entrepreneurs' Programme and Business SA can help you take the next step.
The Entrepreneurs' Programme is delivered in two different streams:
Entrepreneurs' Programme — Business Growth
Available throughout South Australia for eligible businesses with an annual turnover or expenditure of between $1.5 million and $100 million (or $750,000 to $1.5 million if your business is located in remote Australia)
The programme helps you improve your business practices, become more competitive, and take advantage of growth opportunities.
A dedicated growth facilitator will provide access to extensive networks, information, resources, strategies, and specialists unique to your business's needs.
They will work with you to develop your unique growth roadmap and help you achieve your business vision. You can also access a matched Growth Grant of up to $20,000 to action recommendations from your roadmap (subject to conditions, eligibility and successful application).
Further information can be found on the Australian Government busi​ness​.gov​.au website…

Eligibility criteria

To be eligible for the programme, your business must be solvent, have been trading for three years or more, have an ACN and an annual turnover or expenditure of between $1.5 million and $100 million (or $750,000 to $1.5 million if your business is located in remote Australia).

Your business must also operate in one of the following growth sectors:
Advanced Manufacturing
Food and Agribusiness
Medical Technologies and Pharmaceuticals
Mining Equipment, Technology and services and/​or Oil, Gas and Energy Resources or
Providing enabling technologies and/​or ICT

&

Professional services to one or more of the growth sectors
How to apply
To register your interest for the programme, please complete the enquiry form below and a member of our staff will be in contact about lodging an application.

High Growth Accelerator
High Growth Accelerator helps businesses become dynamic innovators. It will help you achieve cultural change and grow your business through persistent innovation activities.
Your facilitator will work with you to assess key areas in your business that are crucial for innovation and growth, provide pathways for development, and create implementation plans.
You will develop new or existing growth opportunities as you work through our dynamic innovation modules that cover:
purpose driven innovation

innovation leadership
innovation activities
growth through innovation
culture of innovation.
Your facilitator may invite you to take part in this service following your Growth Roadmap service. You will need to have completed the activities in your Growth Roadmap and discuss whether the service is right for you and your business with your facilitator. There may be additional merit criteria to meet.
Your facilitator will mentor you for up to 2 years, to help you implement your plan.
How to apply
To register your interest for the programme, please complete the enquiry form below and a member of our staff will be in contact about lodging an application.
Entrepreneurs' Programme — Strengthening Business
Available for eligible businesses in the Adelaide Hills, Mount Barker and Kangaroo Island that have been affected by bushfire, flooding or the COVID-19 pandemic.
Business SA's Strengthening Business programme provides businesses with access to experienced business facilitators to aid in their recovery from bushfire, flooding or the COVID-19 pandemic. Business SA is providing these services to businesses located in the Adelaide Hills, Mount Barker and Kangaroo Island from 1 June 2020 — 30 June 2023.

The Strengthening Business services form part of the Australian Government Entrepreneurs' Programme which assists businesses in:

Improving their growth capabilities and networks
Engaging with researchers
Fostering innovation
Encouraging commercialisation of novel products, processes or services
Strengthening Business services are free and available to businesses from any industry sector and with any annual turnover.
Our Strengthening Business facilitators provide eligible businesses with access to financial and professional services, and help develop a clear roadmap for recovery. Their focus is to help businesses remain viable in the short term, while assisting them in establishing stronger frameworks, systems and strategies to safeguard them in the long-term. They will work directly with businesses and the community at no cost, to help rebuild and strengthen businesses by providing tailored advice and support ranging from systems and operations to marketing and sales.
Our Strengthening Business facilitators bring strong private-sector expertise, local experience and networks and a comprehensive understanding of the services the Australian Government offers businesses and how to navigate them. They will work directly with businesses by providing advice, support and connections to strengthen and become more resilient. This may include providing advice specific to sectors or areas of development including tourism, food production, export markets, diversification, digital upskilling, or the development of a community business roadmap to recovery.

Eligibility criteria
To be eligible, a business must:
Be located in one of the affected LGAs: Adelaide Hills , Mt Barker or Kangaroo Island in South Australia
Be a bushfire, COVID-19 or flood-affected small business
Have a current Australian business number (ABN)
Be engaged in carrying on the small business at the time of the impact.
How to apply
To register your interest for the programme, please complete the enquiry form below and a member of our staff will be in contact about lodging an application.
Case Studies — Entrepreneurs' Programme
Our expert facilitators — Entrepreneurs' Programme
Brenda Callahan
Growth Facilitator - All Sectors - Mount Gambier
Brenda has more than 30 years of extensive business development, senior management and strategic executive sales experience across a number of sectors including manufacturing, food and agribusiness, recruitment and engineering.

Brenda brings a very practical approach to her clients in delivering business services under the Entrepreneurs' Programme.

Developing strategies for business improvement including business direction, growth and collaboration opportunities and supply chain connections are some of the key areas that see real results for her client base.

She has developed a significant network of key contacts and advisory services in south eastern South Australia and south western Victoria, with these introductions resulting in formal joint ventures and ongoing collaborations for some businesses which would otherwise not have known of these opportunities in their regions.

Brenda facilitates targeted events for industry sectors in her regions via EP learning events, and engaging subject-matter specialists to deliver workshops, forums and presentations.

These events share high quality information and the latest in global trends, including advances in technology, digital awareness and current business processes with companies in the remote, regional and rural communities in which she works.

Brenda's reach across two states in south eastern Australia spans 11 different regional councils, from the Colac Otway Shire to the Southern Grampians Shire in Victoria, and from the Kingston Regional Council to the Tatiara District Council in South Australia.
Brian Leckie
Growth Facilitator – All Sectors - Riverland and surrounds
Brian is a Qualified Accountant, Business Consultant, Project Manager, Trainer and Assessor, has an Advanced Diploma in Agriculture as well as in Competitive Manufacturing.

He has been in executive management of some of the largest regional fruit based companies in Australia and has a unique knowledge and understanding of business in Australia.

Brian has used his accounting knowledge and manufacturing experience across many industries, ensuring improvements in efficiencies, costs, financial control and overall company performance. Brian has also been involved in many company 'turn arounds'.

Brian believes that waste in any business represents the first opportunity for improving company performance. Once the waste opportunity is accepted, there is always a way to value add, finding the way is the opportunity and challenge.

He has vast experience in Export Marketing, being Chairman of the Australian Food Exporters Group and a member of the South Australian Premiers' Food Council.

Demonstrated lateral thinking has resulted in a number of innovative, world first, fruit based health products being produced by companies involved with Brian Leckie.

Additional strengths are in Strategic and Business Planning, Operational and Continual Improvement, Team Building and Quality Management.

Over the last 20 years Brian has worked with many SME's and is looking forward to continuing to assist many similar companies.

Brian's continued work with Business SA and the Entrepreneurs' Programme, will benefit many regional companies.
Ehud Hauben
Growth Facilitator, Medical Technologies & Pharmaceuticals and Advanced Manufacturing
Ehud is an established Business Development and Commercialisation advisor, equipped with scientific knowledge and business skills, as well as with line-management and team-leadership experience in pharma, biotech and academic organisations. He has hands-on experience in developing, evaluating, implementing, and monitoring research & innovation programs, in structuring R&D alliances and negotiating collaboration agreements, and in establishing strategic partnerships between industrial and academic partners to facilitate validation, manufacturing and marketing of innovative medical products.
During his BSc, MSc and PhD studies Ehud has performed and supervised medical research in the fields of immunology, oncology and neurobiology in Israel, Belgium, Italy, Germany, the Netherlands and Australia. He also holds an MBA degree in finance and has co-authored over 35 scientific articles and eight patent applications.
His business acumen includes providing support to companies towards protection and commercialisation of innovative diagnostic, prognostic and therapeutic products, as well as medical devices and digital health technologies.
Over the last 10 years, Ehud provided business advice and facilitation services to SMEs, to help them build capacity, diversify product portfolio, upscale manufacturing, extend networks and market reach, access grant funding and take advantage of strategic growth opportunities in the Australian and the global marketplace.
Gary McRae
Growth Facilitator, Advanced Manufacturing
Gary has a long and deep background in Computer Aided Design (CAD) and has over 30 years' experience in design drafting and engineering and technology management fields. Working mainly for technology-based companies, Gary has held positions in Corporate Development, General Management, Research and Development and Project Management.
Gary's career has included roles with a variety of innovative companies in the Defence, Manufacturing, Biotech and Infrastructure market sectors. In 2005 he founded Cadgile, a leading CAD service provider which was acquired by a French multinational in 2018. Since the acquisition he oversaw the integration and harmonisation of a secondary acquisition.
Gary has formal qualifications in Business Management, Mechanical Engineering, and an Electronics Trade. He is a multiple national award winner including the Telstra Engineering Excellence Award and was the Australasian AutoCAD User of the Year.
Herman Mott
Growth Facilitator - Advanced Manufacturing
Herman brings 12 years worth of experience as a Business and Growth Services Facilitator in the Entrepreneurs Programme and has successfully worked with more than 300 SMEs across multiple industry sectors, helping improve their strategic direction, operational and financial performances and longer-term sustainability.

Prior to this he had more than 30 years of senior management experience leading, turning around and profitably growing businesses in the industrial, manufacture and service sectors within Australia, NZ, South East Asia and China.

He has held managing director, chief executive officer and general manager roles within ASX-listed, private, international and Fortune 500 businesses.

He brings sound experience and performance as a managing director and chief executive in working with boards, developing/achieving high growth and profit outcomes, creating effective and practical business, operational and financial processes and systems as well as mergers and acquisitions.

His coal-face experience and practical approach has helped build trusted relationships with the many SME businesses he has worked with.

Herman has a genuine desire and focus to assist and network with SMEs to develop knowledge and awareness of some of the latest areas relevant for business improvement.

These include business design, digital marketing, Industry 4.0, AI, machine learning, Lean Learning and robotics.

His background is in mechanical engineering and he holds BSc and MBA qualifications.
Leanne Knowles
Strengthening Business Facilitator – Adelaide Hills and Mt Barker
Leanne is an entrepreneur and business strategist who is dedicated to the success of business owners. For the past 20 years, she has been helping business leaders to stretch towards the next level of business recovery, revenue growth, profitability and scale, no matter their starting point.
Leanne begins her work with clients by understanding what they want to achieve in the short term as well as the long term. She brings sophisticated strategies that are tried and proven and simplified for application into small and medium sized business. She offers access to resources and subject matter experts as a part of a broader business ecosystem.
Leanne has experience across multiple industry sectors, including eCommerce, tourism and hospitality, manufacturing and construction, software and technology, and professional and personal services. She has been the founder of a manufacturing and retail business that were both sold ten years later, as well as founding CEO of an Australian MedTech start-up. Leanne guided the digital transformation of a major professional sporting organisation that set them up for a decade of dominance, and she has been a director of three NFP boards over 13 years.
Leanne has a Business Degree from Deakin University, and is a Certified Practitioner of Emotional Intelligence, Workplace Motivators and DISC.
Michael Williams
Growth Facilitator – Advanced Manufacturing
Michael is a Chartered Engineer and Chartered Scientist with an industry-sponsored PhD (industrial process chemistry).

He has completed the UK Institute of Directors Diploma specialising in Strategy, Marketing and Finance.

Michael has 25 years of industry experience spent working in Australia, USA, and UK for manufacturing, defence and mining companies.

He has worked in both senior technical and commercial management roles including as a general manager and executive director.

He has led stand alone start-up companies, manufacturing pharmaceutical intermediates and composite materials for use in a wide range of applications and worked on mergers and acquisitions.

Michael has invented more than 20 new products and industrial processes, many of which have been successfully commercialised.

Most recently he has worked for Deloitte on funding for infrastructure projects and as the Director of Innovation for the Northern Territory Government; during this time, he represented the Northern Territory at Commonwealth science and technology forums.

Michael has been passionately involved in promoting STEM skills and training in his capacity as the chair of Inspiring Australia Northern Territory.
Peter Noel
Growth Facilitator – Food & Agribusiness
Peter is a business professional with significant experience in the commercial banking industry, delivering insights into a diverse range of industries and business across a wide geography.

Peter has a long history of success and demonstrated skills in Business Growth, People Leadership, Business Relationship Management, Compliance and Risk Management, Financial and Strategic Analysis and Managing through Change.

An effective communicator and negotiator with the passion and drive needed to cultivate and foster beneficial professional relationships, Peter has worked with a multitude of businesses in the Food & Agribusiness value chain, helping these customers develop, refine and execute their strategies for growth.

With an MBA from the University of Adelaide, and his strong business acumen combined with an inquisitive and analytical approach, Peter works to understand the goals and aspirations of his customers and match these with market opportunities, bringing access to a network of business and industry stakeholders to a variety of customer circumstances.
Robert Lloyd
Growth Facilitator - Food & Agribusiness
Robert has more than 30 year's of executive management experience in national and international major companies in the beverage, retail fast food, energy, and manufacturing sectors.

He has a strong understanding of the role of marketing and sales in growing food businesses nationally and entering new markets.

He has worked with the Department of Industry and Trade consulting at a senior level to South Australian companies on improving their business development practices, marketing, innovation, commercialisation and strategy.

He has been a chief executive and director of high technology start-up companies in the IT and pure food industries and understands the challenges of building small innovative businesses.

Robert has also lectured in Marketing, Retailing and Sales at the University of SA, developed and delivered the MBA subject, Information Strategies for Management Decisions, dealing with the strategic use of IT and Knowledge Management in business and business development.

He has also taught Project and Operations Management and Lean Leadership courses into tier one automotive manufacturers and to the defence sector including both prime contractor and uniformed segments.

He has also spent time managing the University of South Australia's industry-based leadership development and business improvement programs, including the Lean Thinking and Six Sigma courses nationally, as well as recently managing the local operations of an international business improvement consulting group.

Stephen Schmid
High Growth Accelerator Facilitator / Growth Facilitator - ICT, Digital and Professional Services
Steve is a Business Advisor and Consultant with broad experience across a number of industry sectors and business disciplines.

Steve has been a business owner in South Australia and took his business product from concept, intellectual property protection, and multiple rounds of venture capital to full commercialisation, and therefore understands the priorities for technology start-ups and SMEs.

Steve has also has senior leadership responsibilities with large organisations and governments nationally.

Steve has consulted extensively throughout the Asia Pacific on the mechanics of leveraging technologies to increase the sustainability, resilience and effectiveness of an organisation's operation.

Steve is an experienced process improvement, program management and organisational design consultant who has a solid academic foundation behind his work, achieving a Master's Degree of Science from Carnegie Mellon University and he is a Graduate of the Australian Institute of Company Directors.

Steve can provide holistic advice for companies looking at options to grow their business and explore opportunities that will have a positive influence not only on the balance sheet but its people and processes.

As a International Technology Consultant, Steve was invited by the US Department of State to speak about digital platforms to relevant technology experts as part of the APEC Forum in 2011.

Steve also engaged with the European Commission (EC) which led to a memorandum of Understanding (for technology sharing and collaboration) between the EC and government jurisdictions across Australia and New Zealand.

Steve was invited by the Vietnamese Government to lead multiple rounds of consultation with both public and private entities in its three main commercial regions.
Tim Lavis
Strengthening Business Facilitator – Kangaroo Island
Tim is one of Business SA's experienced Business Advisers, a strategy expert with over 17 years' experience in helping business owners grow sustainable businesses. Tim assists businesses to become more resilient and grow through greater market attraction, business strategies and operational efficiencies. Tim's experience within business, strategy knowledge, coaching accreditation and leadership experience helps build growth strategies that gain results.
Tim has a proven track record in delivering inspiring growth strategies, execution of plans, goal setting, sales process development, leadership advice and growing results. Tim thrives on developing partnerships and mentoring leaders to be successful within their business and he enjoys solving the jigsaw puzzle of business growth.
In May 2021, Tim completed Strategy Execution with Harvard Business School which enhanced his knowledge on managing the tensions of strategy execution, empowering employees to execute strategy and identifying and managing key risks in business. This with along with Tim's thirst for learning, has helped him to develop a deep understanding of strategy.
Tim is extremely loyal, passionate and self-motivated, with a love of developing people and businesses to achieve success. Tim lives for those moments where he can be proud of what others achieved, without the need of recognition.
Trent Mader
Growth Facilitator – Food & Agribusiness
Trent has over 20 years of experience working with businesses in the food and agribusiness sector. He has helped companies access new markets, develop new products and processes to grow their business. Having a passion for regional communities and enterprise, Trent understands the unique challenges often faced in trying to generate profitable outcomes.

Trent has collaborated with people across the food and agribusiness sector including meat processing, horticulture, food products, wine and beverage. Trent has also worked with those companies to develop solutions to their infrastructure needs including water, energy, transport and waste management.

Having worked in both the public and private sectors Trent has an extensive network and understanding to bring to any opportunity.

Trent holds a Bachelor of Arts (Honours) and majored in Strategic Studies with Deakin University. Trent also holds a Master of Arts (International Relations) with Deakin University and is a Graduate of the Australian Institute of Company Directors.
Our entrepreneur programs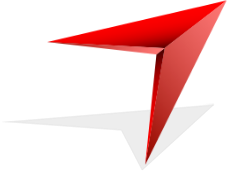 Enquire about the Entrepreneurs' Programme
Submit the enquiry form and one of our staff will get in touch with you.