Quality people advice, all in the one place.
Solve your people challenges — and save time and money — with our HR consulting services.
Collectively, ​
'

people' are the most important asset in any organisation.

Effective management of that asset — Human Resource Management — is a critical function that contributes significantly to the overall success of an organisation.

Human Resource Management incorporates a host of activities throughout the employment lifecycle, including workforce planning; recruitment and talent acquisition; performance management; professional learning and development; career progression and promotion; staff retention, and — unfortunate as it is — the termination of non-performing staff.

This is a complex space for organisations with many mandatory rules and regulations that need to be adhered to.


Human Resource Management, and the multitude of challenges that it brings, can be a high-risk area for organisations, particularly in a society that is becoming increasingly litigious.
Business SA can help with your HR and people challenges

To help you navigate this complex world, Business SA offers a range of HR consulting and Workplace Relations advisory services for organisations.
Business SA is well-placed to provide this support: We are South Australia's Chamber of Commerce and Industry and peak employer body; we are SA's largest membership-based employer organisation; and we represent employers and business owners across 19 different industry sectors. Founded in 1839, we have been providing HR consulting support to organisations for over 180 years.
With a team of qualified, highly-experienced HR and Workplace Relations practitioners, Business SA can provide your organisation with tailored HR support, whether it's an urgent, short-notice requirement or a longer-term solution. Our consultants are experts in their field and are fully abreast of legislative changes, modern award updates and ​'best practice' HR support.
Our intent is to partner closely with your business, and to develop and implement tailored HR solutions. Through the provision of advice, strategy, representation, investigations and training, we will ensure that you achieve your organisational objectives, as well as meeting your obligations to your employees.
Interested in learning more?
Complete our online enquiry form and we will get in touch with you to discuss our services.
Comprehensive advice and practical HR support

Business SA consultants are ready now to provide comprehensive advice and practical HR support for any employer navigating a complex Human Resource Management, Workplace Relations or Industrial Relations issue. We can provide support in the following areas:
Employment conditions
National Employment Standards (NES)
Employee leave entitlements — Annual leave; parental leave; personal/carer's leave; long service leave; compassionate leave; community service leave
Employment documents
Modern awards — advice, interpretations, calculations and coverage
Development of enterprise agreements
Review of enterprise agreements
Representation in enterprise agreement negotiations
Bargaining assistance
Representation to Fair Work Commission
Planning and strategy advice
Training about employment documents
Employment policies, procedures and contracts
Development, implementation and review of HR policies and procedures
Development, implementation and review of employment contracts,
Development, implementation and review of individual flexibility agreements
Development, implementation and review of human resources templates
Employee performance management

Facilitation and employer support
Employer representation
Counselling advice
Documentation
Disciplinary processes
Performance appraisals
Job descriptions
Employee termination and separation
Unfair dismissals
Redundancies
Termination and separation entitlements
Drafting legally binding agreements (e.g. deeds of release)
Abandonment of employment
Exit interviews
Documentation
Employer rights and responsibilities
HR and IR compliance audits — assess health of your HR systems and identify gaps
Union rights of entry
Union negotiations
Record keeping
Training about employer rights and responsibilities
Employee grievances, claims and disputes
Complaints handling
Representation at industrial tribunals
Underpayment of wages – assistance and representation
Bullying, discrimination and sexual harassment investigations and reports
General protection claims
Dispute resolution, mediation and training
Interested in learning more?
Complete our online enquiry form and we will get in touch with you to discuss our services.
Our HR and Workplace Relations service areas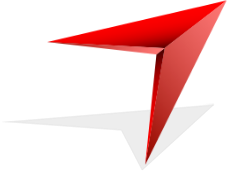 Contact our HR consulting experts
Submit the enquiry form and one of our staff will get in touch with you.