Get duty-free and tax-free import/​export for up to one year.
We are the only issuing body of ATA Carnets in South Australia.
ATA Carnets
An ATA Carnet is an international customs document that permits the duty-free and tax-free temporary export and import of goods for up to one year. The ATA Carnet is administered by the World Customs Organisation and operates in 74 countries.
An ATA Carnet can remove any difficulties you may have in preparing customs declarations in a foreign country and lodging and reclaiming cash deposits and bonds.
Business SA is the only issuing body of ATA Carnets in South Australia. As a Business SA member, you can receive a 40% discount on ATA Carnet preparation fees. Become a member of Business SA today.
What do ATA Carnets cover
ATA Carnets cover temporary export of:
Commercial samples
Professional equipment
Goods for presentation or use at trade fairs, shows, exhibitions and more.
ATA Carnets do not cover perishable or consumable items or goods sent overseas for processing or repair.
Information guides about how to use ATA Carnets
Please read our guides below to apply for an ATA Carnet.
ATA Carnet explanatory notes and forms (PDF)

How to use an ATA Carnet (PDF)
Contact our International Services team if you have any questions about ATA Carnets.


Our international services areas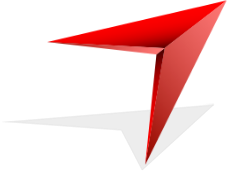 Contact us about ATA Carnets
Submit the enquiry form and one of our staff will get in touch with you.