Export Document Certification
Sell internationally with our export document certification.
Obtain your mandatory Certificate of Origin documents to export your goods.
Business SA offers efficient, cost-effective export document certification processing services to enable you to export your goods and services internationally. Below you will find information about electronic certification, manual certification and our certification price list.
Certificates of Origin (COs)
A Certificate of Origin (CO) is a document that certifies the place of growth, production or manufacture of goods that are being exported. This certificate is required when exporting to specific countries, when requested by the consignee for customs clearance, or when it's stipulated in a letter of credit.

The Australian Chamber of Commerce and Industry (ACCI) is authorised to issue Certificates of Australian Origin by the Australian Government. Business SA is, in turn, authorised by ACCI to issue documentary evidence of origin in South Australia. Business SA is the only South Australian-based Chamber with authority to issue Certificates of Australian Origin.
Business SA also issues Certificates of Free Sale (rules apply) and certifies Certificates of Manufacture, as well as providing certification services for other documents such as commercial invoices, packing lists and visa letters.
If you have any questions about our Export Document Certification services, please submit an online enquiry and one of our staff will get in touch with you.
Electronic Certification via essCert
Business SA recommends electronic export document certification using essCert.
essCert is an international online portal for sending export documents to local Chambers of Commerce for electronic certification.
It is cheaper, faster and more efficient to obtain an electronic certificate via essCert. Additionally, essCert stores electronic evidence securely in an auditable online record which can be accessed at any time.
It only takes a minute or two to create an essCert account. Once you have registered, your application will be reviewed and approved by Business SA.
Export Document Certification Price Table
Our international services areas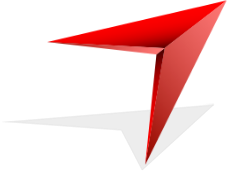 Contact us about export document certification
Submit the enquiry form and one of our staff will get in touch with you.