Leading a High Performance Team - Training Course
2‑day course for managers and leaders
Public courses available, or it can be can be delivered at your workplace or at one of our training facilities.
Course outline
This course is designed for existing managers and leaders to enable stronger leadership of their teams. By challenging their personal values and ideals to develop greater emotional and social intelligence, managers and leaders will be supported in creating enhanced personal and employee accountability.

Participants will need to be prepared to challenge their comfort zones and explore their own emotional intelligence, personal bravery, vulnerability and trust.

Understanding the importance of self-awareness and emotional intelligence in leadership is critical. Creating a strong culture through leadership and leading teams through change, thinking big and exploring new ideas has never been more important.

This course is ideal for managers or leaders who want to enhance their leadership skills and lead from the front.
Topics covered
Unlocking emotional intelligence and resilience
Recognise your personality as a leader
Introducing social intelligence
Introducing intrapreneurship
Change management, millennial thinking and how changing with the times is a MUST
Levering personal leadership traits of thinking BIG and different.
Gallup Strength Profile
High Performance Teams
8 keys to leadership success
Who is this course for?
This course is for managers and leaders.

Duration
2 days
Course costs
Upcoming courses
This training is delivered as a public course (see dates/​venues below), but it can also be delivered on request, either at your workplace or at our training facilities. Please submit a training enquiry for further information.
Training course
Leading a High Performance Team
Unley
Training course
Leading a High Performance Team
Unley
Training course
Leading a High Performance Team
Unley
Leadership and management training courses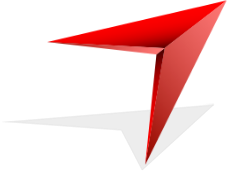 Contact us about training
Please submit the enquiry form below and a member of our team will get in touch with you.