Sales Fundamentals - Training Course
1‑day course for anyone who works in sales
Public courses available, or it can be can be delivered at your workplace or at one of our training facilities.
Course outline
Using the customer engagement sales model as a basis, this course helps sales staff achieve growth through understanding the four core steps of engaging, identifying, solving and agreeing to ​'close' the sale.

Sales professionals bring a range of skills to their customer interactions. The greatest opportunity for businesses that rely on their sales people to perform in every sales interaction, is the implementation and execution of a simple sales process to help them stay on track, no matter their experience.

Implementing a consistent sales process that engages customers from the outset, uncovers customer needs, outlines solutions, and helps your sales team close their sales calls, is a key to success, no matter your business size or the experience of your sales team.

Successful completion of this one-day program will deliver a set of sales tools and skills, and provide a simple system to create action plans that can be adopted in your business.
Topics covered
Follow a consistent sales process that all team members consistently utilise.
Implement a process that sales leaders can use as a basis for coaching.
Identify at which point in a sales process a sales person is, as a way to self-navigate their conversations.
Open a sales call in a way that engages a customer.
Develop insightful open and closed questions that illicit the required information.
Actively listen for sales cues, language that identifies customer needs and why those needs are important to the customer.
Agree on next steps as a way to close the sales call each time.
Who is this course for?
This course is for anyone who works in sales.
Duration
1 day

Course costs
Upcoming courses
This training is delivered as a public course (see dates/​venues below), but it can also be delivered on request, either at your workplace or at our training facilities. Please submit a training enquiry for further information.
Training course
Sales Fundamentals
Unley
Training course
Sales Fundamentals
Unley
Our training course categories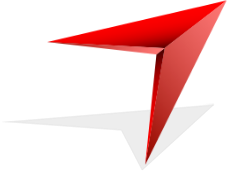 Contact us about training
Please submit the enquiry form below and a member of our team will get in touch with you.