Contractors and Your Business - Training Course
2‑hour course for contractors, managers, officers or a person who employs contractors
This course can be delivered on-site at your premises or at one of our training facilities.
Course outline
Does your business employ contractors?
Regardless of the type of business you run, at some point in time you may be responsible for employing a contractor. It is your responsibility therefore, to ensure they work in a safe environment.

While a contractor is required to ensure they comply with Work Health and Safety legislation, businesses have a level of responsibility once they are on site and are considered a worker.

The WHS Act places responsibilities on both a Person Conducting a Business or Undertaking (PCBU) and the contractor. This course explores accountabilities and identifies where dual responsibilities apply to help implement safety systems.

You will receive guidance to help develop an effective contractor management system.
Topics covered
Understand dual responsibilities under WHS regulations and codes of practice
Identify the importance of effective and proactive contract management
Learn how to implement systems to ensure WHS duties as a PCBU or contractor are covered
Learn about the legal rights of contractors, sub-contractors and principal contractors
Discover how to develop an effective contractor management system
Review legal penalties for failing to comply with the WHS Act
Who is this course for?
This course is for contractors, managers, officers or a person conducting a business or undertaking (PCBU), who employs contractors.
Duration
2 hours
Training delivery
This training is delivered on request for your organisation. It can be delivered on site at your workplace or at our training facilities. Please submit a training enquiry for further information.
Work health and safety training courses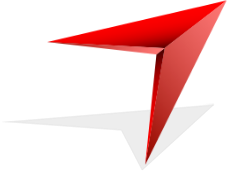 Contact us about training
Please submit the enquiry form below and a member of our team will get in touch with you.