How to Identify and Manage your Risks with WHS - Training Course
Half-day course for managers, supervisors, safety committee members and Health and Safety Representatives (HSRs)
This course can be delivered on-site at your premises or at one of our training facilities.

Course outline
Do you know what to look for in the workplace when it comes to managing Work Health and Safety requirements?
This course equips participants with the necessary skills to conduct hazard assessments and implement hazard controls. An understanding of the different types of workplace hazards is gained along with discovering how to identify and manage hazards effectively.

Learn about worksite inspections, the importance of listening to co-worker concerns and complaints, reporting data and reviewing the effectiveness of previously implemented hazard controls.

You will also learn how to create a Workplace Health and Safety action plan based on the identification of WHS issues, hazards, risks and responsibilities.
Topics covered
Outline the hazard management process
Understand the legislative requirements for conducting a health and safety risk assessment
Assess hazards and develop new tools to identify and classify hazards
Apply key principles for conducting a health and safety risk assessment
Discover a range of practical WHS risk assessment tools
Who is this course for?
This course is for managers, supervisors, safety committee members and health and safety representatives.
Duration
Half-day
Training delivery
This training is delivered on request for your organisation. It can be delivered on site at your workplace or at our training facilities. Please submit a training enquiry for further information.
Work health and safety training courses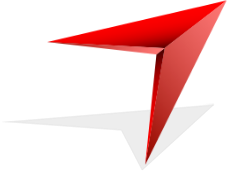 Contact us about training
Please submit the enquiry form below and a member of our team will get in touch with you.