WHS for Officers - Training Course
2.5‑hour course for CEOs, CFOs, COOs, senior managers, owners and directors
Public courses available, or it can be can be delivered at your workplace or at one of our training facilities.
Course outline
As an ​'officer' under the Work Health and Safety Act, are you aware of your due diligence obligations and responsibilities? Business SA's WHS for Officers course outlines key responsibilities and provides clarity around your duties as an officer to help ensure due diligence in the workplace.
Responsibilities covered in this course include understanding Work Health and Safety legislation; defining relevant duties within your organisation; enforcing reasonably practicable regulations; understanding codes of practice; and the impact for failing to comply with legal requirements to ensure a safe workplace.
Officers who fail to carry out due diligence can be found guilty of offences under the WHS Act. Business SA wants to ensure all officers understand their duties and are not placed in a position where they may be liable.
Topics covered
Familiarisation with WHS legislation
Explanation of duty holders
An understanding of risk management principles
Respond to incident and hazard information
Learn due diligence obligations
Verify the provision and use of WHS resources
Who is the course for?
This course is for CEOs, CFOs, COOs, senior managers, owners and directors

Duration
2.5 hours

Upcoming courses
This training is delivered as a public course (see dates/​venues below), but it can also be delivered on request, either at your workplace or at our training facilities. Please submit a training enquiry for further information.
Training course
WHS for Officers
Unley
Training course
WHS for Officers (Online version)
Online
Training course
WHS for Officers
Unley
Work health and safety training courses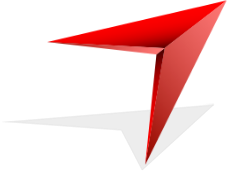 Contact us about training
Please submit the enquiry form below and a member of our team will get in touch with you.