We exist to create a stronger South Australia.
We develop smart policy and advocate fiercely in pursuit of economic prosperity.
Why our Policy and Advocacy is so Important
Business SA exists to create a stronger South Australia by supporting the business community and helping businesses to grow.
As the peak body representing the interest of employers and business owners in SA, we develop smart policy and advocate fiercely on your behalf.
We are constantly seeking to answer that enduring question: ​'what's next for business in South Australia?'. We help shape the answer to that question through our policy and advocacy.
Our policy and advocacy work is broad-based, representing the smallest micro-businesses, up to the largest multinational companies, across the broad spectrum of 19 different industry sectors. At Business SA, we're for the many, not the few.
Primarily funded by membership and the sale of our products and services, Business SA remains fiercely independent of the policy agendas of government or opposition parties. We only exist to represent the interests of our membership and the broader business community.
Business SA regularly challenges the status quo, and we do so without fear or favour. Our role is to ensure that every possible step is taken to shift the dial of economic growth in South Australia.
A founding member of the Australian Chamber of Commerce and Industry (ACCI), Business SA ensures the voice of South Australian business community is heard through ACCI and acted upon at the national level.
We are committed to achieving long-term sustainable growth outcomes on behalf of our constituents to position South Australia as not only a leading jurisdiction within Australia in which to do business, but a leading jurisdiction across the world.

If you'd like to get in touch with our Policy and Advocacy Team, please submit an online enquiry and one of our staff will get back in touch with you.
South Australia's Most Definitive Report on Business Confidence
One of South Australia's most influential and important business publications, the quarterly Business Now report contains detailed findings from a survey of South Australian businesses. Download your free copy and find out what our members are currently thinking about business conditions in this state.
Download Business Now
Recent Policy and Advocacy Publications
Publications and submissions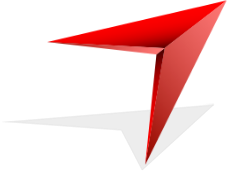 Contact our Policy and Advocacy team
Submit the enquiry form and one of our staff will get in touch with you.