We exist to create a stronger South Australia.
Business SA works for the best outcomes for the South Australian business community.
Our Policy and Advocacy work
Business SA exists to create a stronger South Australia by supporting the business community and helping businesses to grow.
As the peak body representing the interest of employers and business owners in SA, we advocate on your behalf.
Our team of experts obtains feedback from businesses on critical issues, then conducts research, analyses, and consults to determine our policy positions. Once we have identified a policy beneficial for the state's business environment, we commence an advocacy campaign. Our advocacy efforts are tailored to each specific policy issue, ensuring that we adopt a targeted approach to influence the outcome in an efficient and effective manner.
Our advocacy efforts include a combination of face-to-face meetings with ministers and other high-level decision-makers, presentations to the State Cabinet, media campaigns, opinion articles in prominent publications, and working together with other industry groups to present a united voice for business.
Business SA's most recent advocacy success is the outcome of the ​'Summerfield case', which culminated in South Australia's Parliament passing the Return to Work (Scheme Sustainability) Amendment Bill 2022 on 5 July, resulting in savings of thousands of dollars in ReturnToWorkSA premiums for South Australian businesses. You can read more about it here.
Our policy and advocacy work is broad-based. We represent 3,900 Business SA members across 19 industry sectors, from the smallest micro-businesses to the largest multinational companies.
We are a founding member of the Australian Chamber of Commerce and Industry (ACCI), Business SA ensures the voice of South Australian business community is heard through ACCI and acted upon at the national level.

At Business SA, we're for the many, not the few.
If you would like to get in touch with our Policy and Advocacy Team, please submit an online enquiry and one of our staff will get back in touch with you.
Read our latest priorities ahead of the 2023 – 2024 State Budget
Latest Policy and Advocacy Articles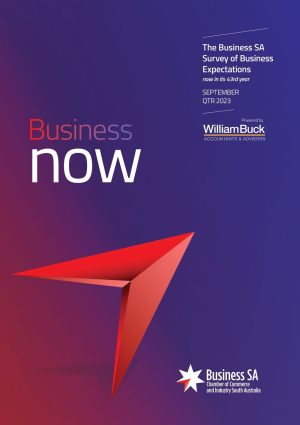 South Australia's Most Definitive Report on Business Confidence
One of South Australia's most influential and important business publications, the quarterly Business Now report contains detailed findings from a survey of South Australian businesses.

South Australian business confidence has displayed a slight rebound in the September quarter after a significant decline in June.
According to the latest Business SA, William Buck Survey of Business Expectations released today, confidence levels rose to 83.9 points, bouncing back from 77.3 just three months earlier.
Download Report
Recent Policy and Advocacy Publications
Publications and submissions
Policy and Advocacy Lead
Kendall Crowe
General Manager, Policy, Advocacy and International Services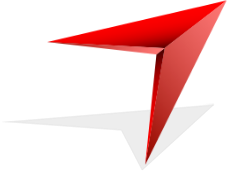 Contact our Policy and Advocacy team
Submit the enquiry form and one of our staff will get in touch with you.