Business Strategy for Small Business - Training Course
1.5‑day course for small business owners
Public courses available, or it can be can be delivered at your workplace or at one of our training facilities.
An interactive workshop for those that want to take their business to another level by driving growth by intentionally creating a strategic focus.
Whether your business is looking to grow, charting another direction, or even experiencing growing pains this workshop will help your business take control of the future.

Course outline
This strategy workshop will guide you through the key areas of building strategy for growth in small business. This helps set a direction for your business, build a more attractive offering, create efficiencies, and maintain a rhythm for execution of the strategic priorities.
This workshop will help unlock the potential in your business by investing time and deep thinking in key areas of the business. This will allow you to map out a plan to grow.
This workshop is delivered over two sessions. The first is an interactive session that builds a foundation of knowledge on the key 4 areas in business that is covered over one full day. You will then take away the learning and develop the strategy, enhance market attraction, find operational efficiencies, and create the execution plan for the business. After four weeks you will attend another interactive half-day session that allows you to develop the plan through peer review and group discussion to ensure greater impact for your business.
Completion of both sessions will see you come away with a roadmap to success that identifies the areas that need most attention in your business.

Topics covered
Embracing Uncertainty — how a business can utilise uncertainty to their advantage.
Strategic Direction — how setting a strategy for a business helps guide your people.
Market Attraction — why understanding your customers is one of the most important pieces of the puzzle to win in business.
Operational Efficiencies — finding a balance between human input and automated systems.
Execution of the plan — creating a discipline of consistency within the business
Who is this course for?
Business owners or general managers

Duration
1.5 days
Course costs
Upcoming courses
This training is delivered as a public course (see dates/​venues below), but it can also be delivered on request, either at your workplace or at our training facilities. Please submit a training enquiry for further information.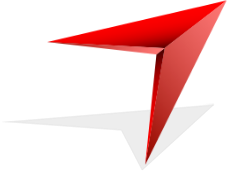 Contact us about training
Please submit the enquiry form below and a member of our team will get in touch with you.