Emotional Intelligence in Leadership - Training Course
1‑day course for current and aspiring leaders
Public courses available, or it can be can be delivered at your workplace or at one of our training facilities.
Course outline
Use Emotional Intelligence to empower, energise, and engage your team.
Emotional intelligence serves as a powerful tool for enhancing self-awareness, improving relationships, and achieving success. Embark on a journey to develop an understanding of emotional intelligence and its transformative impact on personal and professional interactions.
Our dynamic and engaging course allows you to enhance your interpersonal skills, improve communication, and achieve personal and professional growth. Effectively harness your own emotions and those of others to help you to enhance decision-making, build strong relationships, and facilitate high cohesion and performance in your teams. Learn how to engage, influence, and motivate your teams and to navigate emotions and complex situations to ensure a positive outcome. This journey of growth will empower you and your team to foster positive relationships and to excel at your chosen endeavours.
Leaning Outcomes
Understand and develop emotional intelligence.
Role of empathy in relationships.
The importance of effective leadership.
Identify the impact of our own emotions on others in the workplace.
Build skills to develop your own and your team's emotional intelligence.
Unlock the power of emotional intelligence to motivate your team.
Enhance personal connections and build strong relationships.
Facilitate high cohesion and performance in your teams to achieve success.
Explore behaviours demonstrating high emotional intelligence.
Who is this course for?
This course is for current and aspiring leaders.
Duration
1 day

Course costs
Training course
Emotional Intelligence in Leadership
Unley
Leadership and management training courses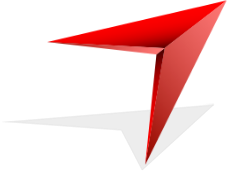 Contact us about training
Please submit the enquiry form below and a member of our team will get in touch with you.