South Australian Young Entrepreneurs Scheme (SAYES)
An entrepreneur scheme for South Australians under 35 years.
The SAYES program can help turn your start-up business concept into a reality.
Emilia Pirone, Goodies + Grains — 2022 South Australian Young Entrepreneur of the Year
The South Australian Young Entrepreneurs Scheme — or SAYES for short — is a SA State Government-subsidised program conducted by Business SA for existing and aspiring entrepreneurs aged between 18 and 35.
The scheme is designed to assist young entrepreneurs to turn their business concept into a reality, or help create a sustainable business model for a newly established business.

The program is conducted in two separate streams: one for Adelaide metropolitan participants (12 month program), and one for South Australian regional participants (6 month program).
By participating in mentoring sessions and workshops, SAYES participants gain an understanding of business fundamentals. At the completion of the program, participants will leave armed with a comprehensive, fully-formed business plan, ready to successfully launch or establish their business.
The key to the success of this program is the ongoing support from experienced mentors and industry leaders who present comprehensive workshops, providing participants with all the essentials to launch and run a successful business.
The course includes a graduation ceremony upon completion and opportunities to attend networking events throughout the year.
If you'd like more information, please submit an enquiry form and a member of our staff will get back in touch with you.
Workshop topics
For metropolitan participants, there are 12 individual, monthly workshops of 2.5 hours each. These are held at Business SA's premises at Level 1, 136 Greenhill Road, Unley.
Regional participants undertake the same workshops in 2‑day intensive delivery periods in Adelaide. Regional participants will have their travel and accommodation arranged on five occasions over a 6‑month period (inclusive of the program fee).
The workshops are as follows:

Business Modelling
Business Plan – Getting Started
Law for Start-ups
Sales and Customer Service
Marketing and Brand
Digital Marketing, Media and PR
Finance – How to make sense of your Financials
Human Resources for SME's
Digital Strategy – Digital Engagement
Business Plan Group Workshop
Leadership and Entrepreneurial Thinking
Dedicated mentor
In addition to workshops, participants are allocated their own dedicated mentor who will nurture and guide participants throughout the program with a monthly one-on-one mentoring sessions.
Eligibility criteria
To be eligible for the SAYES program, you must be:
A resident of South Australia;
Aged 18 to 35 years at the time of application; and

Ready to kick start your business or business idea
Please note that we also have the Encore entrepreneur program for applicants over the age of 35.
There is a cost for the program of $1,600 including GST per person. Payment options are available. Travel and accommodation costs may be covered for SAYES Regional participants depending on their origin. Contact us for more information.
Participants will be required to complete an online application and attend an interview. Expressions of interest for our next course intake are now open.

If you'd like to speak to somebody about the program, please complete an online enquiry form and one of our staff will get back in touch with you.
Our entrepreneur programs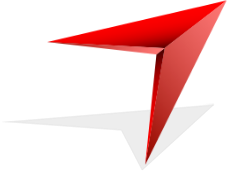 Enquire about the SAYES entrepreneur scheme
Submit the enquiry form and one of our staff will get in touch with you.