Mental Health Workplace Challenge
Registrations are now open for the 2023 Mind Your Health Workplace Challenge.
Encourage healthy working and wellbeing in your team with these 31 easy-to-complete daily tasks.
Every October we encourage employers and employees to take the 31-day mental health and wellbeing challenge, but you can do it anytime.
The challenge helps employers make physical and mental health a bigger focus in the workplace, and encourages employees to focus on their individual wellbeing.

Challenge yourself and your team to focus on mental health and wellbeing.

The challenge consists of 31 easy-to-complete daily tasks that are designed to improve physical and mental wellbeing.
As a business owner or leader, you can also take part in our 8‑step mental health audit, which will help to ensure your workplace is in top shape to handle challenging times.
Featured Event
Fri 20 Oct 2023
Join us for South Australia's Biggest Mentally Healthy Business Breakfast on Friday 20 October at Adelaide Oval.
Start your day bright and early, with a fresh healthy breakfast and meaningful conversations to start building a mentally healthy workplace for your organisation.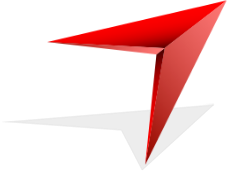 Download workplace challenge here
Your challenge will be downloadable on the next page after completion of the registration form.
Workplace Wellbeing Guide for Small Businesses
Business SA assists employers every day to navigate the complexities of business and has a diverse offering of advisory services including consulting, training solutions, mentoring, networking, export and international trade services, sponsorship opportunities and public and political advocacy.
The interest and research for workplace health and wellbeing has grown and become a component of business strategy success.
This guide is designed to help business owners. Your health and wellbeing have a significant impact on your business functions and then as you grow and employ staff, the bottom line of your business will be stronger.

This guide will not only support your own health and wellbeing it will provide you with a way to create a healthy and safe working culture with workers who will be more productive, want to work for you and an overall healthier, happier workplace.
Download Guide
2023 Mental Health Month is Proudly Sponsored by