Intervention Grants Program 2023/24: South Australian Healthy Workplaces Strategy
Applications are now closed for the Intervention Grants Program 2023/2024
Business SA is proud to be working with Wellbeing SA to deliver the South Australian Healthy Workplaces Strategy.
Business SA respects that industry associations and peak bodies know the circumstances, needs and challenges experienced within their own industry and member businesses, that they have experience to drive a change agenda and have communication and support mechanisms in place to implement positive change.
Business SA is pleased to announce that it has been able to award eight peak bodies, membership and business associations with funding that will encourage the creation or enhancement of industry-led healthy workplace initiatives.
The Healthy Workplaces Strategy Grants Program is funded by Wellbeing SA and administered by Business SA.
Successful grant recipients are as follows
Arts Industry Council South Australia Inc — A healthier, safer arts industry
This project aims to discover the most pressing WHS issues facing the sector to identify gaps in the current support, then develop a bespoke suite of resources to assist in bridging these gaps.
This will be supported by a series of workshops. The Healthy Workplaces action areas likely to be addressed by this project include alcohol use, financial wellbeing, mental health and cultural wellbeing.
Australian Hotels Association (South Australia Branch) — Promoting prevention and de-escalation strategies for staff in licensed venues to manage customer conflict situations
This project is aimed at providing effective strategies and tools for supervisory and management staff through face-to-face training to assist them to manage and de-escalate conflict situations from customers in licensed venues.

This project will take on a psychosocial risk management approach and a positive proactive approach. Sessions will be available in Adelaide, Pt Augusta, Port Lincoln, Mt Gambier and Murray Bridge.
Barossa Australia — Wellbeing in the Wine Industry
This project takes on a two-pronged approach of ​'Grower Events – Break from Pruning' in each of the main sub-regions of the Barossa – north, south, central and a Wine Companies /​Tourism Businesses – Workplace Wellbeing Strategy to create a structured and sustainable approach to promoting employee wellbeing.
It covers everything managers need to know to create a successful wellbeing strategy for their business.
Food South Australia — Food SA – Thrive
This project will be a ​'For Industry – By Industry' program that utilises Grant Funding to Inform, Inspire and Initiate a community of Champions (leaders) to implement sustainable activities and programs in their organisations, and cross-pollinate through ongoing collaboration to establish an ongoing culture of wellbeing across SA's food sector. The program will focus on improving skills and capabilities of leading wellbeing specifically focussing on psychological safety, inclusion, and employee-driven initiatives.
Fruit Producers of SA — Making the Family Farm a Healthy Workplace
This project intends to establish the importance of maintaining a healthy workplace as a priority in the management of farms by their owners and managers and seeks to identify the achievement of a Healthy Workplace to be part of the job.
The project will address physical wellbeing, mental and emotional wellbeing, community support and sustainable farm practices.
Kangaroo Island Business and Brand Alliance — KI Wellbeing Strategy Workshops
KIBBA is planning to run two Wellbeing Strategy Workshops for Kangaroo Island businesses. These two workshops will help attendees create a wellbeing strategy for their businesses and importantly, inform local businesses of new WHS obligations with respect to psychosocial hazards and risks.
This will include ongoing support and communication with businesses post-workshop to explore any specific challenges they're facing and to ensure they're feeling safe and supported throughout this process.
McLaren Vale Business Association Incorporated — Business Leaders Circle and Wellbeing Workshops
This project has a multipurpose approach to support the wellbeing and resilience of business owners, leaders and their employees through establishing leadership circles, wellbeing workshops and a digital resource library.
Multicultural Business and Entrepreneur Network — Inclusive Leadership and Wellbeing Project
The Inclusive Leadership and Wellbeing project is a comprehensive initiative aimed at fostering an inclusive and supportive work environment while prioritising the overall wellbeing of multicultural business owners and their employees.

The project will include delivery of workshops and produce a Wellbeing Toolkit to members including practical ​'go to' resources as part of our bespoke offering.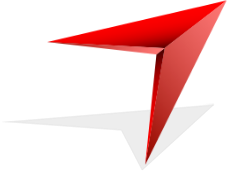 The Healthy Workplaces Strategy Intervention Grants Program is funded by Wellbeing SA and administered by Business SA
Health, safety and wellbeing service areas